1st International Conference on Green University begins in Iran ( Archive )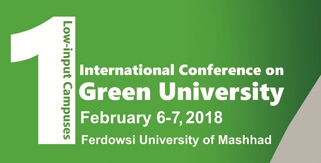 Ferdowsi University of Mashhad is the host of the 1st International Conference on Green University from February 6 to 7, 2018.
The Iranian minister of science, research and technology and deans, deputies and other officials of universities participate in the conference.
At this conference, the officials of Iranian and foreign universities will share their experiences in the fields of renewable energies, water and wastewater management, energy consumption management, waste management, green transportation, green information, and communication technology.
Holding specialized workshops on implementation of green management and building energy management is another part of the conference's program.