Ferdowsi Day will be Celebrated in Mashhad and FUM ( Archive )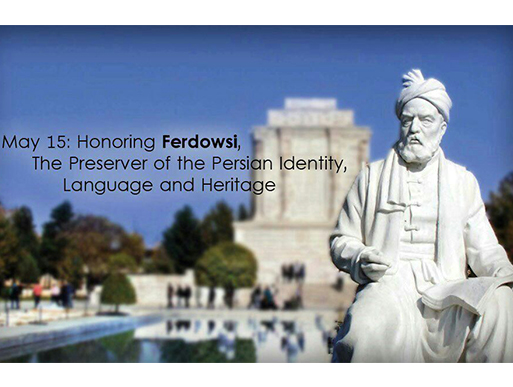 Ferdowsi was born in 940 CE in a small village near Tous in Iran's eastern Khorasan Razavi Province.
He is best known for his magnum opus, Shahnameh (Book of the Kings), which is a classic in epic Persian poetry and recounts Iran's mythical and historical past.
The book which had great influence on the nation's cultural heritage chronicles the legendary history of the pre-Islamic kings of Iran from Keyumars to Yazdegerd III.
Ferdowsi spent over three decades to write the book in Persian at a time when Arabic was the main scientific and literary language of Iran.
Shahnameh is composed of 55,000 couples and has been translated into several languages.
The romance of Zal and Rudaba, the Seven Stages (or Labors) of Rostam, Rostam and Sohrab, Siavash and Soudabeh, Rostam and Akvan Div, the romance of Bizhan and Manizheh, and Rostam and Esfandyar are among the most popular stories of Shahnameh.
Every year, Iran and especially Mashhad and Ferdowsi University of Mashhad (FUM) pays tribute to its great poet on National Ferdowsi Day marked on May 15.
An illustrated double page from a manuscript of Ferdowsi's magnum opus Shahnameh