International Students Visit FUM Museum ( Archive )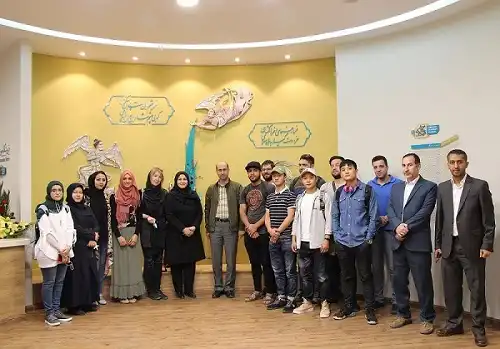 It happened at same day on the seventh day of the holy month of Ramadan Wednesday, May 23, 2018 that, a group of International Students and Faculty members from Ferdowsi University of Mashhad (Spain, France, Iraq, Afghanistan, Tajikistan, Syria, Lebanon, Bahrain, China, and Korea, etc.) visited the University Museum.
During the visit Dr. Moazen Zadeh, head of the International Students' office, commended the efforts of the center's staff of the University's documents and heritage center, especially Dr. Saket, the head of the Center, and hoped that the international students get acquainted with the honorable background of FUM and return to their countries as cultural and scientific ambassadors.
Later on, Ms. Zolfaghariyan, Public Relations Officer of the University's heritage and document center, gave a presentation on the history of the university.
Then, the international students visited different sections of the museum, including photographs, pictures, equipment, documents, and the donations of the heads of the university before and after the revolution.