The message of the President of FUM on the occasion of new Academic Year ( Archive )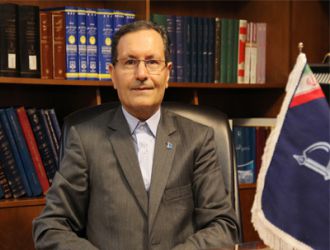 Public Relations of Ferdowsi University of Mashhad (FUM) reports that, Prof. Mohammad Kafi, President of FUM congratulated on the commencement of the new academic year and released the following message:
The onset of science and knowledge spring reminds the students and professors of memories of kindness and autumn. With the official beginning of courses, it is as if a new soul has been given to the body of the University. Commencement of the new academic year promises a new chapter of scientific development and flourishment. All these wonders are backed up by the great endeavors of the big family of the University with its years of background; a family which has succeeded in sowing the seed of hope and vitality in the hearts of the youth of this land through sympathy and convergence, respecting the collective wisdom, and synergizing the thoughts.
For years, FUM has been working towards achieving the very reason for the existence of a university, that is, production of science and transfer of knowledge. FUM is doing its best for scientific advancements and attaining pinnacles of knowledge and research based on demand. At the same time, FUM is rightly cognizant of its civil responsibility regarding the society and takes pride in providing unfailing and deserving service as its obligation to the youth and society.
Now that a new beginning is upon us, I'd like to celebrate this academic Nowruz. I believe that in the coming year, with the assistance of tactful professors, thoughtful employees and industrious students, we can keep the light of knowledge alit with love and selflessness at this sensitive times. For certain, the potential threats can be turned into opportunities and we may continue our path steady and proud. May we begin a year blessed by the Almighty God and filled with health and foresight.