A Student of Ferdowsi University of Mashhad won the Alborz Award, Known as the Iranian Nobel Prize ( Archive )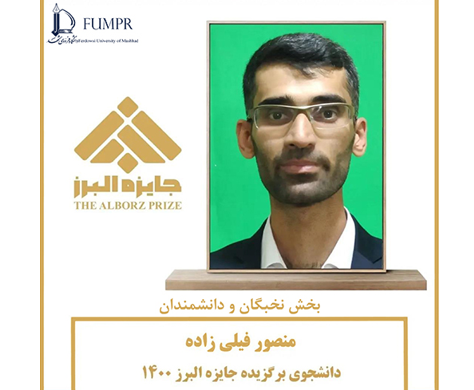 The Alborz 1400 Award Ceremony was held at the same time as the fifty-ninth year of the establishment of the Alborz Cultural Foundation, with the awarding of the Alborz Prize to the country's elites. The Alborz Prize is known as the Iranian Nobel Prize.
In this ceremony, "Mansoor Feilizadeh", a Ph.D. student in chemical engineering at Ferdowsi University of Mashhad, won the Alborz Prize.
News File