FUM came first at the Iran Web Festival ( Archive )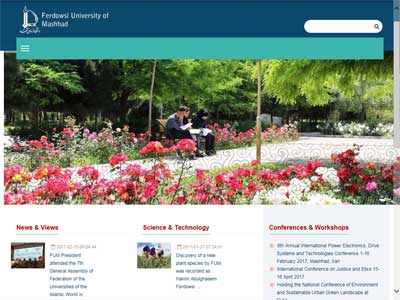 FUM managed to come first at the "Universities and Higher Education Institutes" section of the 9th Iran Web Festival. At this festival, the English website of FUM was introduced and selected as a top website by the vote of the jury. The judging criteria were content, navigation, visual design, performance, interactivity and overall experience.
The novel and dynamic template design of the English main website of FUM, benefiting from the state-of-the art standards in designing webpages as well as content updates were among the main activities during the recent months. The new structure of the FUM English website was unveiled at the beginning of 2017. It should be reminded that the FUM Persian website was selected as a top website at the 8th Iran Web Festival.
News File