Mashhad at a Glance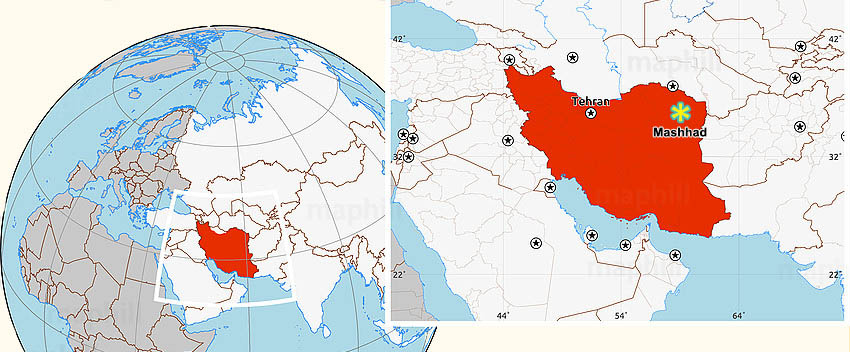 Get the Mashhad weather forecast here.
Mashhad, with around 3 million inhabitants, is the second most populous city in Iran. It is located in the northeast of the country and is the capital of Razavi Khorasan province.
Mashhad features a steppe climate with hot summers and cool winters. The city only sees about 250 millimeters of precipitation per year, some of which occasionally falls in the form of snow. Summers are typically hot and dry, with high temperatures sometimes exceeding 35 °C. Winters are typically cool to cold and somewhat damper, with overnight lows routinely dropping below freezing. Mashhad enjoys on average just above 2900 hours of sunshine per year.
Emam Reza (the eighth Emam of Shia) shrine complex is located in the heart of Mashhad city, which includes a huge mosque (Goharshaad), a library and several museums.

Monuments
There are many tombs of historical celebrities inside and nearby Mashhad, e.g. the tombs of Ferdowsi (Persian poet of 10th-11th centuries), Nader Shah (one of the powerful Iranian kings, ruling in the 18th century), and Khayyam (Persian mathematician of 11th-12th centuries).

Shopping
The most important traditional shopping centers of Mashhad are Bazaar-e Reza, Bazaar-e bozorg-e markazy, Almas-e Shargh and Zist Khavar, where you can buy different Khorassan crafts, jewelry, saffron, textile, dried fruits, nuts and so on.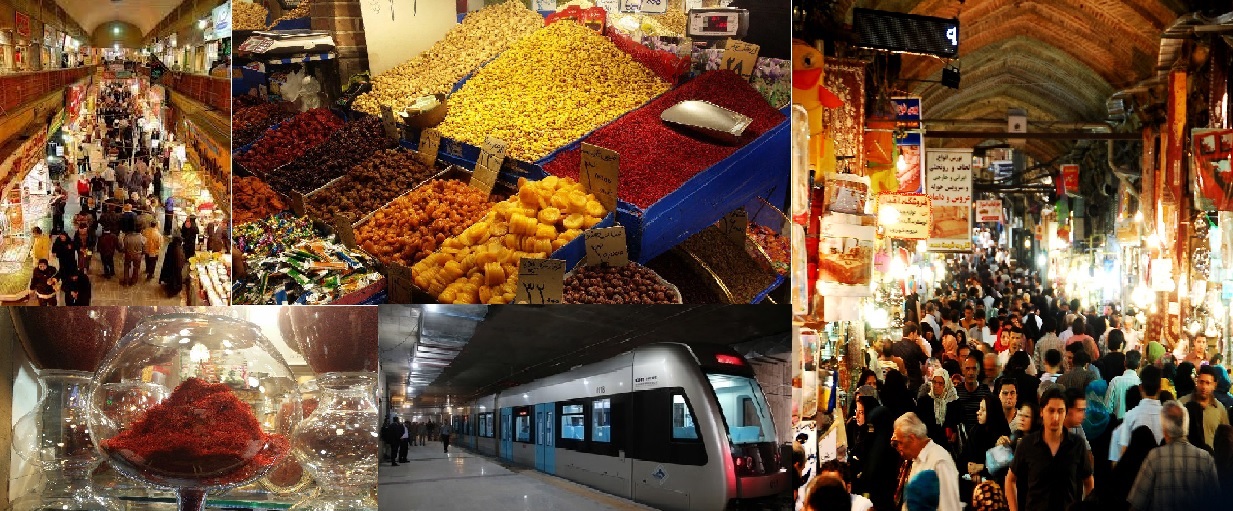 Iranian cuisine
The suburb area of Mashhad is mountainous with several summer resorts and village restaurants. Indeed, Iran is the land of skewed kebabs (BBQ), but Iranian cuisine is much more diverse, complicated and difficult to be made than that. There are different kinds of stew dishes (called Khoresh) made as combinations of meat, vegetables, legumes, and nuts. Both skewed kebab and Iranian stews are served with fragrant (but not sticky) Persian rice. Persian cuisine is tasty but not spicy.