Holding of National Workgroup of International Scientific Cooperation Meeting with Russia ( Archive )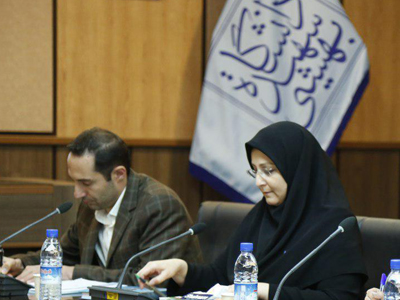 The second meeting of National Workgroup of International Scientific Cooperation with Russia was held with presence of Dr. Moazzenzadeh, Head International Students Office of FUM, at Shahid Beheshti University on April 3, 2018,
This meeting was held with the presence of Dr. Gholami, Scientific Attaché of Islamic Republic of Iran in Moscow; vice-presidents and directors of international academic relations offices of Iran were also present.
Participants of the meeting discussed approaches and strategies for furthering cooperation with Russian universities and scientific-research centers in the future.
It should be mentioned that Dr. Moazzenzadeh, Head of International Students Office and Head of Russian Desk at FUM, participated at the meeting, where the participants exchanged views on establishing extensive cooperation with Russian universities. Using scholarships of Russian universities, studying the signed MOUs and joint projects with Russian universities, and emphasis on creating incentives for development of collaborations with university of this country were among the agenda of this meeing.