International Conference of NEẒĀM AL-MULK ṬUSI's Millennial ( Archive )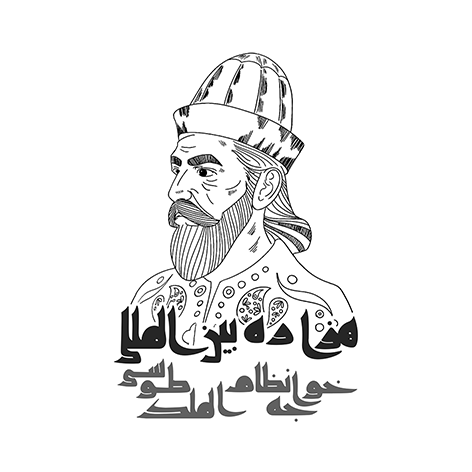 This year is the 1000th anniversary of Khwaja NeẓāmAl-Mulk Ṭusi' birth, the Iranian politician, scholar and celebrated vizier of the Seljuq Empire. In the introduction of his celebrated book, Siyar al-Muluk, he wrote: "No king or emperor can afford not to possess and know this book, especially in these days, for the more he reads it, the more he will be enlightened upon spiritual and temporal matters, the better he will appreciate the qualities of friends and foes; the way of right conduct and the path of good government will be open to him; the rules for the management of the court, the audience-hall, the divan, the royal palace and the parade ground, and the methods of administering taxes, transacting business and settling the affairs of the people and the army will be clear to him; and nothing in the whole realm whether great or small, far or near, will remain concealed (if Allah wills, be He exalted)."
In order to celebrate Khwaja Nizam al-Mulk millennium, the Ferdowsi University of Mashhad- Iran is going to hold an international conference on October 21, 2018. Scholars are invited to submit their papers in Persian, Arabic or English. In addition to speeches and presentation of papers, at the conference, books on Khwaja Nizam al-Mulkand a commemorating stamp honoring him will be released.
Suggested Themes:
• Codicology, emendations, and translations of Siyar al-Muluk (The ways of Kings)
• Characteristics of Khwaja Nizam al-Mulk's prose in Siyar al-Muluk, literary and linguistic points of view
• Epistemology, logic, and system of thought inSiyar al-Muluk
• The Nizamiyyah Institutions, education, and cultural tools
• the relationship between the government and religion in Siyar al-Muluk
• The intellectual tradition of "mirror for the princes" writing in Siyar al-Muluk
• Historiography and historical characteristics of Siyar al-Muluk
• Governance and governmentality in Siyar al-Muluk
• Ministry, delegation, and judgment in Siyar al-Muluk
• Military, civil and economic affairs in Siyar al-Muluk
• People, societies, social classes and women in Siyar al-Muluk
• Foundations, roots and the legacy of Khwaja Nizam al-Mulk Tusi's thought
Phone: 05138804204
Email: Ickhajenizam@um.ac.ir
Secretariat address: Ferdowsi University of Mashhad (Iran)