Election of a Faculty Member of Ferdowsi University of Mashhad as the Outstanding Professor in 2020 in the Iranian Steel industry ( Archive )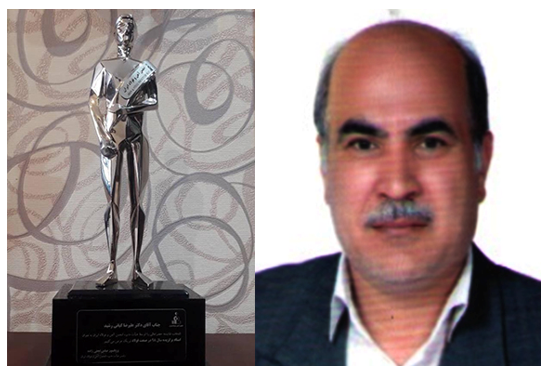 Prof. Alireza Kiani-Rashid, a member of the faculty of the Department of Metallurgical and Materials Engineering, Faculty of Engineering, Ferdowsi University of Mashhad (FUM), was selected as the outstanding professor in 2020 in the Iranian steel industry.
The closing ceremony of steel symposia, which was held in February every year for the continuous efforts of the country's steel industry activists, was held in Kish Island in September 2020 due to the outbreak of Corona virus with a delay of several months.
The selection of the best professor of the year in the steel industry is one of the five selections of this ceremony. According to the board of directors of the Iranian Iron and Steel Association, this honor was bestowed on Prof. Kiani-Rashid. He was praised in the presence of the head of Kish free trade–industrial zone with a steel statue and plaque.
News File