Publication of the Book Titled Biological Control of Insects and Mite Pests by Springer ( Archive )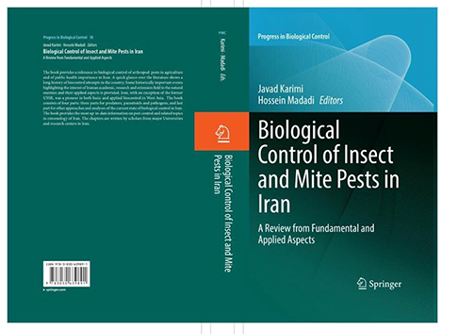 The book titled Biological Control of Insects and Mite Pests is written by Dr. Javad Karimi, Faculty Member of the Department of Plant Protection, Faculty of Agriculture of Ferdowsi University of Mashhad, and it is Published by Springer publication.
The book provides a reference to the biological control of arthropod pests in agriculture and public health importance in Iran. The book consists of four parts: three parts for predators, parasitoids, and pathogens, and the last part for other approaches and analyses of the current state of biological control in Iran. The book provides the most up-to-date information on pest control and related topics of entomology in Iran. The chapters are written by scholars from major Universities and research centers in Iran.
News File