Students of Ferdowsi University of Mashhad Won the First Place in the Toos National Student Competition for Organizing the Kashfarud Bridge ( Archive )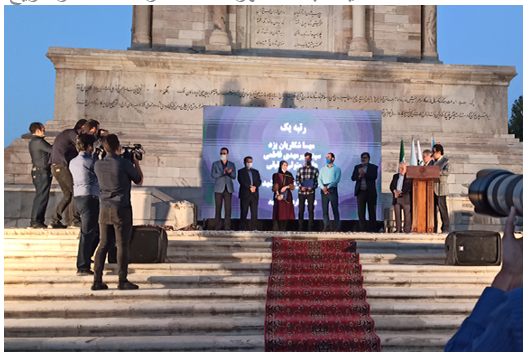 The first national student competition of Toos to organize the Kashfarud bridge in the historical area of ​​Toos was held by the Department of Plans and Technical and Urban Studies of Mashhad Municipality.
The judges of this competition were held in the secretariat of Mashhad on September 21, 2020, and the closing ceremony was held on September 22, 2020, at Ferdowsi Tomb with the presence of Professor Iraj Etesam, Dr. Mohammad Reza Hafezi, and Dr. Seyed Amir Mansouri. According to the announcement of the secretariat of the competition, Architectural engineering students from Ferdowsi University of Mashhad, Mahsa Shekarian, and Seyed Amir Mehdi Fatemi with the guidance of Dr. Hadi Motavi (Visiting Professor, Faculty of Architecture and Urban Planning) won first place in this competition.
News File