Holding the Second Virtual Webinar with University North in Croatia ( Archive )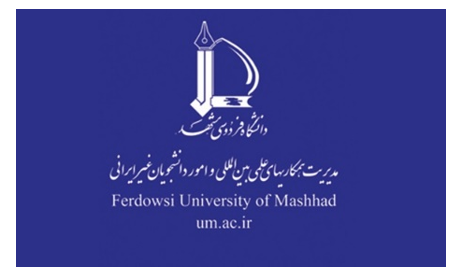 The second webinar of Ferdowsi University of Mashhad (FUM) and University North in Croatia entitled Experiences in Modern Hydromechanics was held on Thursday, December 3, 2020. This webinar hosted by FUM and organized by Dr. Hossein Banejad, in charge of developing international cooperation at the Faculty of Agriculture.
In this webinar, Dr. Ehsan Ghabool, Head of International Academic Relations of FUM and Director of International Relations of University North in Croatia, explained the desire to increase the level of educational, research, student exchange, study opportunities, and scientific visits. They expressed satisfaction with the rapid implementation of the signed memorandum in the form of a hydrodynamic engineering webinar. Then, the director of the Department of Civil Engineering of University North and Dr. Ali Naghi Ziaei, the director of the Department of Water Science and Engineering of FUM, explained the status of their departments.
News File