Mashhad 2017 officially commences at FUM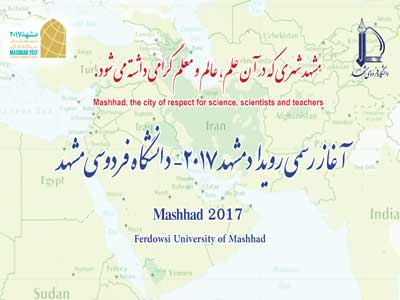 Monday, January 02, 2017, is a memorable day for the cultural history of Mashhad, on which all the outstanding managers of the province come together at FUM to unveil this historic moment of Mashhad in 2017.
Following the selection of Mashhad as the cultural capital of the Islamic world in 2017, all the systems of the province, including FUM, have taken preparatory measures and arrangements to hold this significant national cultural event in the best way possible and to prepare for welcoming Mashhad 2017; such efforts will officially come to fruition on Monday, January 02, 2017, at FUM.
In a ceremony where the Minister for Islamic Culture and Guidance, Governor-General of Khorasan Razavi Province, some managers of the other organizations as well as national and local media will be present, all the taken measures, an overview of the duties and the missions of each system will be considered and announced.
Mashhad 2017 is considered Mashhad's greatest cultural event in 2017.